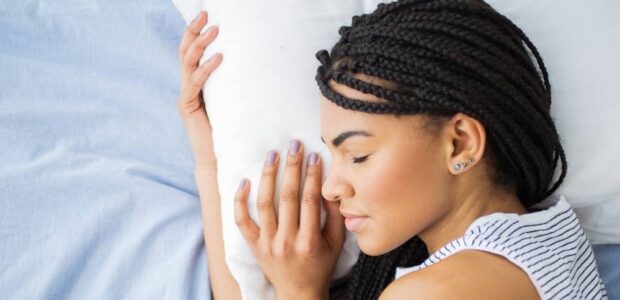 Most of us opt for single beds because they are the most affordable, they save space in any situation, and mostly they are ideal for children. Below are seven types of unique bed ideas;
Aingoo – Great Replacement of Couch
To begin with, it's a perfect solution for your teeny room. The frame is strong and supportive and fairly easy to assemble. This rectangular-shaped bed is exactly measured  197 x 94.5 x 99.5 cm. Have added a 3 ft wide memory foam mattress. Overall the design is good. The colour combination is not white almost a matt sage cream. 
Kosy Koala Versailles Glossy Vanilla Daybed
This single bed has a glossy off-white finish with wooden sprung slats at a meager price. It is designed with under bed trundle which rises to the same height as the Day Bed, and it doesn't include a mattress. The day bed measures 201 x 96.5 x 99.5 cm while the trundle bed is 190 x 95 x 34.5 cm.
Right Deals UK Memphis 3ft Single Day Bed Trundle –Quality for Money
This definitely a good solution, if you are searching for a quality daybed. It offers extremely good value for money.
This single bed is available in Ivory or black and has a trundle bed beneath. It has sprung wooden slats, and the underneath trundle rises to the same height as the Day Bed. The Day Bed measures 201 x 96.5 x 99.5 cm whereas the trundle measures 190 x 95 x 34.5.
Joseph White Metal Day Bed

 
This day bed has a white color finish, with a beautiful curved high frame and has exquisite finials details. It goes for £109.95 and requires a 3ft single mattress.
The EGGRE metal day bed frame measures 197 x 94.5 x 95.5 cm and is made of a metal frame, and the stable metal frame structure makes it durable and offers comfort. It is multi-purpose as it can be used as a bed and as a sofa. It also is easy to install. This bed does not include a mattress and costs £59.99.
HelloHome S-Bed 3 in 1 – Single Bed, Recliner and Day Bed
This is a useful multipurpose bed which can be transformed from sofa to bed and is perfect for reading, socializing and sleeping as it has rotating arms with very comfy cushions. It is also very sturdy and has smooth moving arms. It has a substantial construction with the assembled size measuring (h) 78 x (w) 97 x (l) 217cm.
Space is one of the most significant necessities in an apartment and your bed, whether it is a queen, king or be it single or twin covers part of that space. Bedding alternatives can be a welcoming idea, cheap and attractive for that matter. Below are five affordable options to a bed;
Cheap Single Bed Alternative
Murphy Bed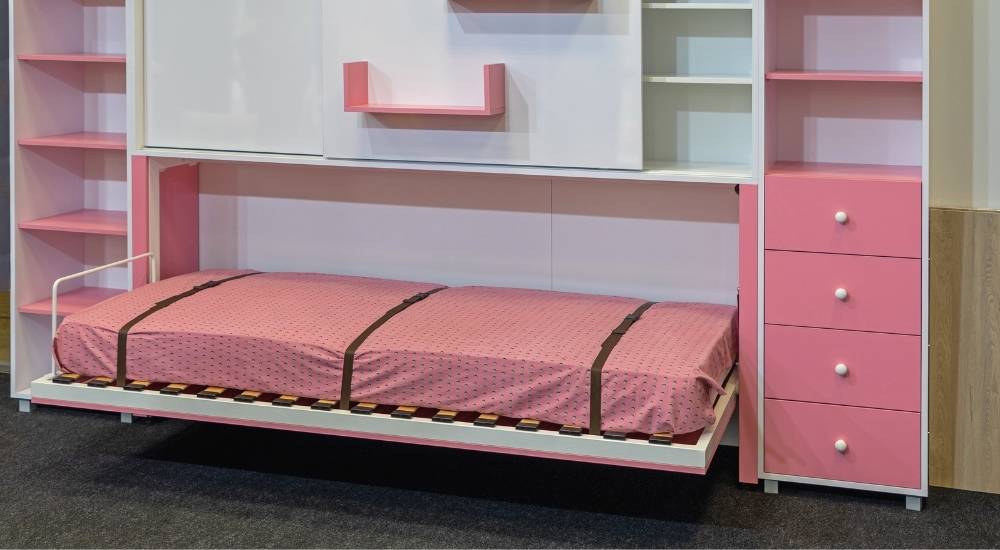 A murphy bed can act as an economical alternative to a bed as it folds down from a wall or ample cabinet. New murphy beds are exquisite and classy in design and affordable.
Loft Bed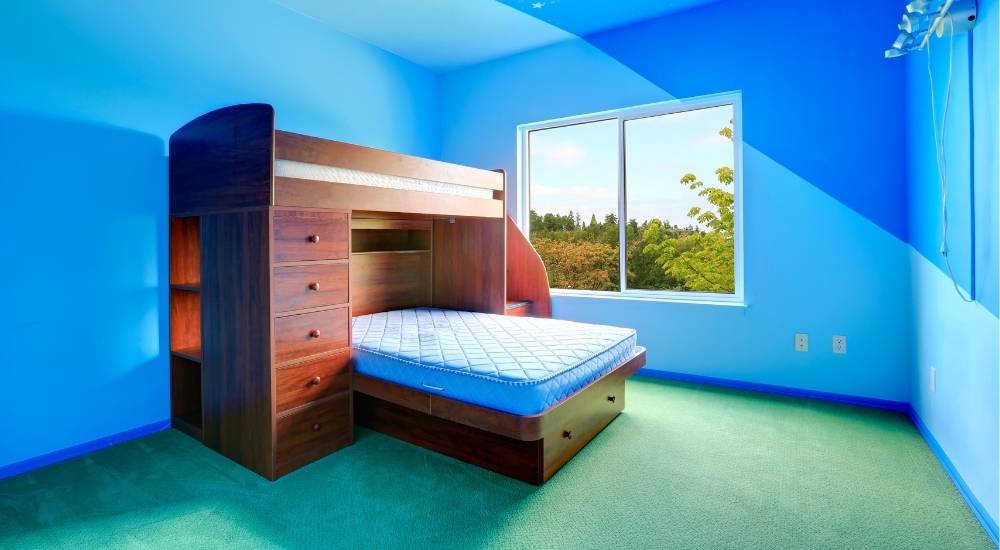 Aloft bed is a bunk bed that doesn't have the bunk. Another alternative to beds as they are cheap and can save space a great deal. Most of the loft beds stand on posts, but others have a frame secured against the wall and supported by a rope fixed to the ceiling or on the wall.
Futon / Pull-out Couch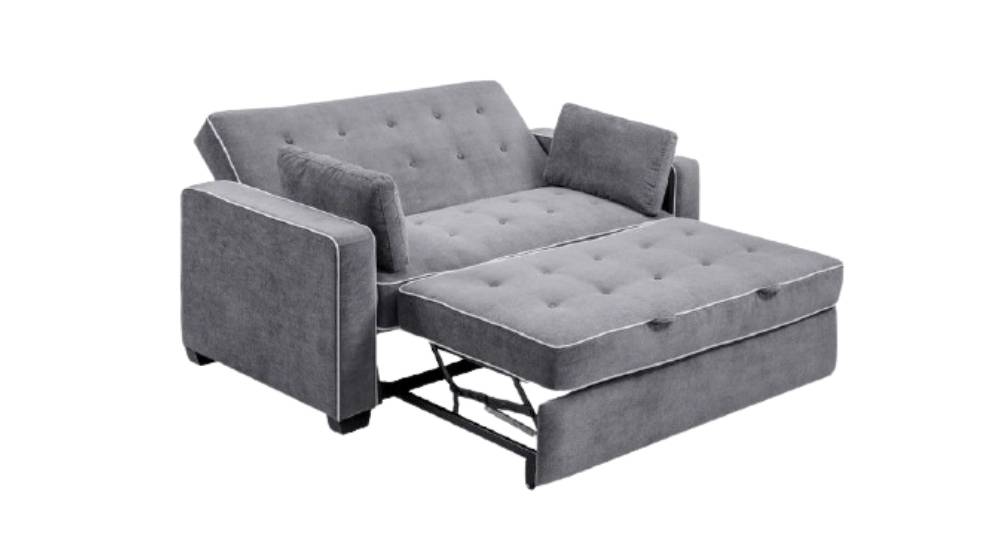 The futon is a better solution and a great alternative to a bed. It is a multipurpose tool to have. It acts as a full bed and on the other side can be used as a place where you can sit, and it feels very comfortable.
Drawer/ Trundle Bed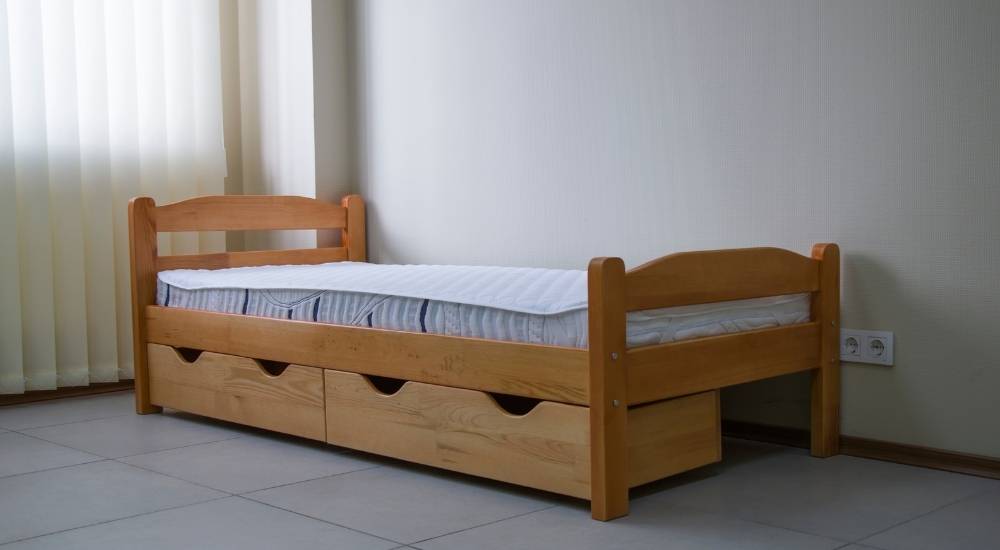 The drawer/Trundle beds pull out from underneath a larger dresser and are very economical as they offer extra storage.
Bedroll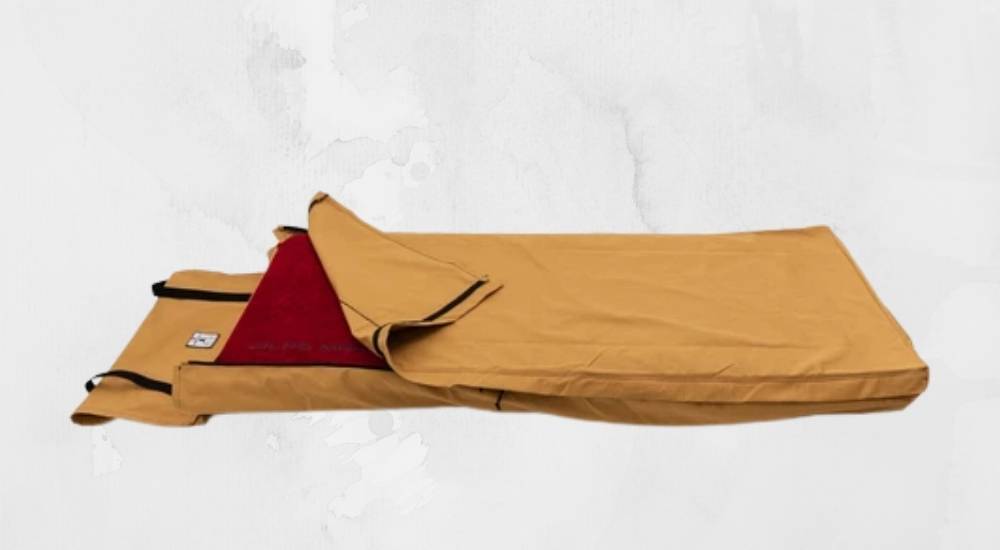 A bedroll is a cushy but relatively thin mattress that can be rolled up. It is just much like a sleeping bag, and although not the classiest mode of bedding, it equally saves space and is a better and affordable alternative to a bed.
Conclusion
It is important to note that comfort is all you need, no matter the option you choose. You can have more cheap alternatives to beds other than the few mentioned above that can save much space in your apartment.